How do family nursing practitioners improve patient outcomes through social and community awareness?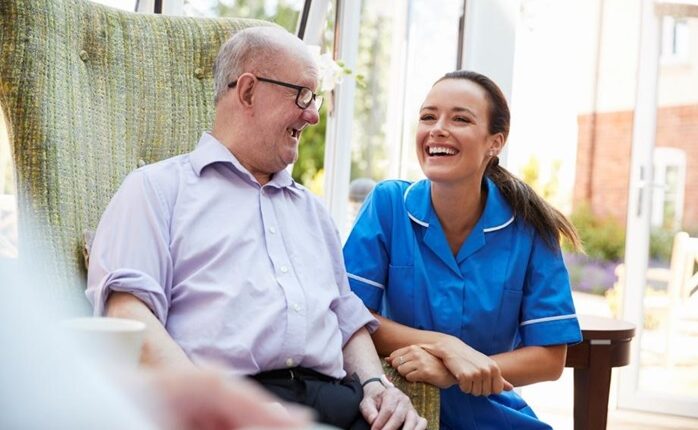 Family nurse practitioners work in clinics and hospitals across the nation, providing primary care services for infants, children, adults, and seniors. As well as administering treatments and conducting assessments, they monitor the long-term health of their patients and are involved in preventative care. It's a rewarding role that's ideal for nurses who want to move forward in their careers, enjoy more autonomy, and command a higher salary.
Advancing a medical career with FNP training 
According to the Bureau of Labor Statistics, the demand for nurse practitioners will grow over the next decade, as they continue to fulfill a critical role in the US healthcare industry. Many nurses are drawn to this field, but as busy working professionals they require courses that offer flexibility in order to complete the FNP qualification. In response to this need, institutions such as Carson-Newman University have created BSN to FNP online programs that are aimed at certified nurses who want to train remotely. These are designed to fit in around each student's commitments, with 100% online coursework and a local clinical placement. Despite their online nature, it's still possible to graduate from such programs in just 32 months.
Along with advancing the clinical skills they will need to excel in the job, graduate FNPs will also refine the soft skills they have already gained as medical professionals. Competencies such as community and social awareness make for a more effective and well-rounded practitioner. Adapting to the different cultural needs of patients and being positive about these, as well as demonstrating social awareness through traits such as empathy, is part of the job in any field of medicine. For FNPs, developing these areas of awareness through experience or additional training allows them to accommodate patients as individuals and provide the best outcomes for each person in their care.
Why is social awareness a key part of an FNP's practice? 
In nursing, 'social awareness is the ability to observe and understand emotions'. Social awareness refers to several soft skills that may not be on the curriculum of all nursing programs but are often gained through practical work. Along with the ability to recognize emotional cues and show empathy, nurses who are socially aware are excellent listeners and can anticipate the needs of their patients. This helps to build trust between an FNP and the community they are part of. Social awareness can, therefore, save time during a consultation, as people feel they can be honest with their FNP. For the professionals involved, a better relationship with patients can ensure that difficult situations are navigated more smoothly, and patients are more likely to follow medical advice or continue a course of treatment.
How active listing benefits patients 
Over the course of a day, an FNP may encounter a number of highly charged situations in their office. By actively listening, FNPs can find it easier to get to the heart of a problem and fully address a patient's needs. Although it can be tempting to dive into each clinical appointment and try to remedy each patient's complaint quickly, this can lead to important pieces of information being missed. By making eye contact, not rushing the patient, and leaning into the conversation, FNPs show they are open and listening, which encourages a patient to reveal more about their condition.
Understanding body language 
Body language can be a useful tool for medical professionals who want to establish a good relationship with their patients, but this works both ways. It is often the case that patients give off clues in their body language which a socially aware nurse will be able to pick up on. Sometimes a patient may find it difficult to speak about a certain symptom and will hold back on telling the whole truth about what they are experiencing. By picking up on non-verbal clues, the FNP can encourage them to elaborate. Even when a patient has finished speaking, by remaining engaged an FNP can pick up on any emotional cues the person is giving off. By watching for changes in the tone or the speed of a person's speech and their facial expressions, the practitioner can gauge what the patient is most concerned about and make a more informed diagnosis.
How does community awareness enhance a nurse practitioner's work?
Community awareness involves FNPs gaining a deep and authentic understanding of communities and cultures that are different from their own, especially those that are well-represented in their service area. As well as an awareness of people's religious beliefs, it's about respecting and appreciating their culture, race, and background. Medicine is never a one-size-fits-all all service and community awareness ensures FNPs can respond effectively to the needs of a diverse patient group.
Part of the FNP's role is to make each patient feel comfortable when accessing care. This makes individuals feel safe, gives them a positive impression of the hospital or clinic, and means they are likely to come back for further treatment or recommend the service to others. In an FNP's office, this will involve creating an accessible environment in which all members of the community feel welcome. It's important that steps are taken to break down any language barriers between nurses and patients, such as offering interpreters where necessary. This can tackle the fears that some patients may have when they are trying to obtain care and in doing so removes some of the barriers to health equity.
Supporting the healthcare system through better awareness 
Family nurse practitioners are a cornerstone of many communities, some of which are very remote or underserved by medical services. In these environments FNPs can take on an important role in maintaining public health, giving advice to the local residents, and managing any common health issues. By establishing a good relationship with people from across their community, practitioners can engage larger numbers of patients with key programs such as vaccinations, screenings, and educational initiatives. As a result, their work helps to increase health literacy, supports the aims of preventative care, and can benefit the entire healthcare system.